Connect with your social network account
Moderator: mrfisho
I got up early Sat morning hoping to head down for a fish but i couldn't see the back fence due to the fog so stuffed about in the garage stripping a bike motor and every now then would check the cams for the fog, it was about noon and i thought thats it ill go packed up some stuff and headed off for hastings and with a plan to head up to the top end of WP for some Winter Snapper.
I got up the top end a couple hours before the high and set up and put some baits out to soak, every 15 mins was spent checking and de-weeding and 2nd or 3rd re bait with fresh stuff i was using yakka, squid and couta strips and things where dead as a door nail with only one flathead landed.
I had a bit of berley out during slack water and didn't even get a tickle and as the sun was setting i noticed a rod tip bounce and thought gummy
and then it screamed off and with picking up the rod it was big head shakes and i thought snapper, but ill wait till i get to the boat a few mins later i was stunned it was a big snapper and of it went for a run, i got it back to the boat again only for it to o again so i thought ill back off the drag and put the rod into the holder so i could grab the net, Then i was back into with him again nip the drag up and it wasn't long before it was boat side again and then the hard part of netting but i got him in it and WOW it was a nice i even bent the net a bit getting it in the boat.
It went 81cm and 7kg and a PB
I spent another 45 mins out there then headed in.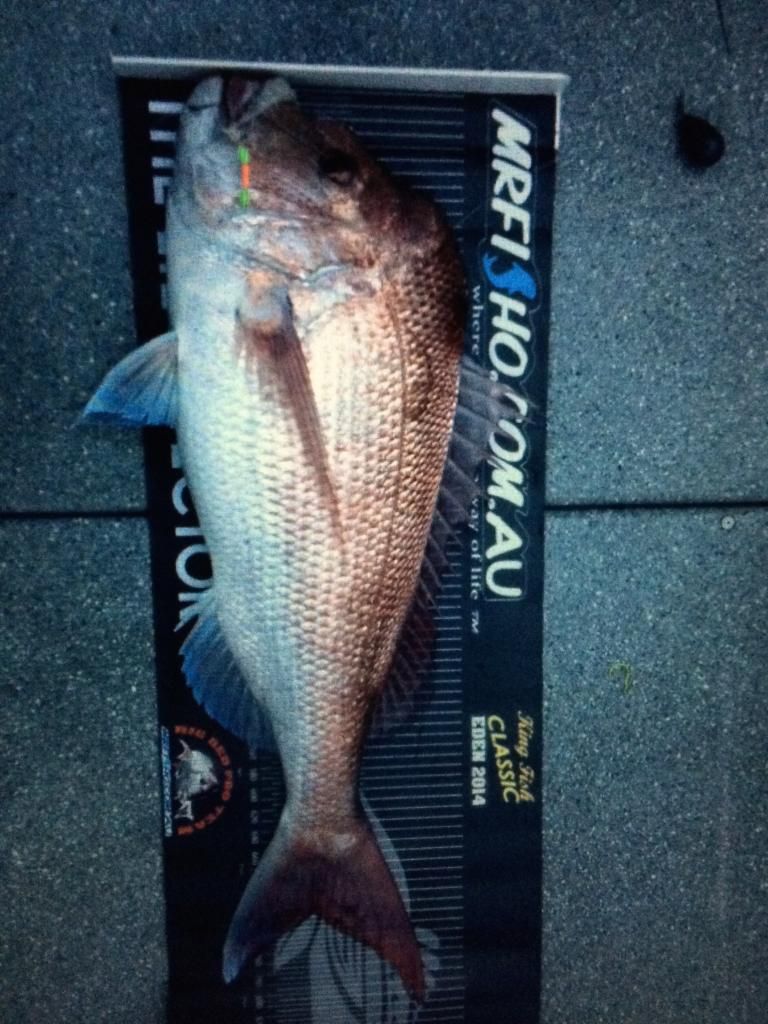 AWESOME ! Wish I could get the time to fish right now need a break from Stress

Cheers
Mick
Posts: 0
Joined: Mon Dec 21, 2009 12:00 am
Location: Bayswater
Great report Rupert,
well done on getting the fish,
I spent the day on the port and the fog was very disorienting,
but after collecting fresh bait I also headed up the top and sat ther up until 3.30 before I headed in.
had some awesome marks on the sounder, but they were not hungry, if only i could have stayed for another
hour or two, but thats life.

Cheers
John

ps, love the floor in the photos, it really does look good, Well done to you and JT for something very different
Not a bad fish mate. Did better than me I was up top end saturday night and all I got was a bent prop for my troubles
Great stuff Damige wish i was there to do the network.
Posts: 0
Joined: Sun Nov 01, 2009 12:00 am
great report and fish,congrats
Great fish !
I hope to be out amongst them this week.

Cheers Roddy
Return to "Snapper Westernport"
Who is online
Users browsing this forum: No registered users and 3 guests